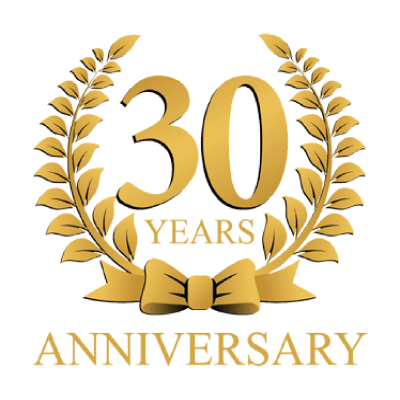 hygienic takeaway pickup/delivery

fresh buffet for an amazing summer
Pickup 15min &nbsp&nbsp&nbsp&nbsp&nbsp&nbsp Delivery 60+min
ORDER Takeaway
SHAN SHUI
Leighton Buzzard
SHAN SHUI OPENING TIME&nbsp
Monday - Sunday&nbsp&nbsp5:00pm - 10:00pm

Sunday Lunch&nbsp&nbsp12:00pm - 3:00pm

Bank Holidays&nbsp&nbsp5:00pm - 10:00pm
Open 364 Days Per Year
Cuisine:
Chinese

,

Japanese

,

Thai

4.5 stars based on 356 TripAdvisor Reviews
CERTIFICATE OF EXCELLENCE 2016-2021
Booked late on the last May bank holiday Monday 2018 and had no problems and was in the restaurant at 6pm. The lady who greeted us was exceptionally pleasant and welcoming.It has taken almost 7 years of living locally to try this place and we found out what we have been missing.Can,t wait to return and try a different menu other than the 3 course set meal which was to die for.
FANTASTIC STAFF AND FOOD,NOT ENOUGH STARS WOULD BE ENOUGH TO RATE THIS RESTAURANT. No wonder it is always busy,thank to the staff.
eamonnbarker - Bedfordshire, United Kingdom
"Nice Chinese food"
4 of 5 stars
Reviewed 4 weeks ago
The restaurant is very nice. It is basically an all you can eat buffet but you choose the dishes from a menu and you can add further dishes if you wish. The staff are very attentive a bit over attentive at times but at least you will be well served.
Only thing I will say is the drinks were a bit pricey but I suppose restaurant prices are always more than pubs.
Would go again enjoyed the meal I had there.
Mark T - Marston Moretaine
"Best takeaway Chinese in town."
5 of 5 stars
Reviewed 3 April 2016
We've had a lot of Chinese meals from a lot of different places and this, by far, is the best in town. We used to eat here and stopped a few years ago as the food wasn't great. But we were very pleased with the food! I would throughly recomend the Vegtable Chop Suey as the shiitake mushrooms are perfect! As well as the Char Sui Pork and Sweet and Sour Chicken Hong Kong Style! Excellent food and service! Only bone to pick was that it's pick up only at the moment but I saw the sign on the door advertising for a delivery driver!
The food and service is always good, but I chose to make a comment previously on trip advisor about how disappointed we were with the chow mien as it was very bland. I was asked by the restaurant manager to give it another go – which we gladly did.
This time it was much better, moist and flavoursome. It does appear this dish is different each time we choose it. But i'm Glad to say it has been better since the time it was bland. Thank you.
jop694 - Leighton Buzzard, United Kingdom
Great new restaurant
5 of 5 stars
Reviewed 14 June 2019 via mobile
The staff were very friendly and attentive. The food was delicious and tasted fresh. We had the buffet which was, in our opinion very good value for money. You choose 6 starters and 6 mains. You can have the duck for an extra £3 and we chose to do this. There is plenty of each dish and we left feeling happy and full!
We will definitely be returning.
Chinese Delight!
My fiancé has been ordering takeaway from this little gem for a few months now, after discovering their food is made fresh!
Yesterday evening – he sent me in to collect & I discovered the offer GLUTEN FREE dishes. The owner explained that over half of their extensive menu is gluten free by nature, the other half can be altered to suit.
Can't wait for my first chinese meal in over 4 years!
"Always a Winner"
5 of 5 stars
Reviewed 5 days ago
I love this place. I go there often. Young children are welcome – so a great place for a family treat. The food is always really good and the service is so friendly.
The family that own this restaurant really value their customers and want you to come back. The buffet is amazing. Now this isn't a go up and help yourself buffet with food a little 'gone over' – this option enables even just two diners to pick 6 starters and 6 maincourse with the optional duck in the middle. If you are still hungry you can order more from your original order!
The house white wine is good too and I always leave after paying the bill thinking 'What great value for money'
Beccy Turnbull - Leighton Buzzard
"Couldn't be better"
5 of 5 stars
Reviewed 15 March 2016
Best restaurant in town for food and service, can't be beaten. Service excellent even when very busy.
Smellieellie2016 - Leighton Buzzard, United Kingdom
Reviewed 4 days ago 
via mobile
Second time we've visited from Birmingham. The food is fresh and so tasty. Love the chicken nuggets with garlic and chilli, the tempura prawns and chicken satay skewers We've never come across a fresh buffet and especially 1 that tastes this good. Definitely our new favourite Chinese restaurant.
skm1280 - Birmingham, United Kingdom